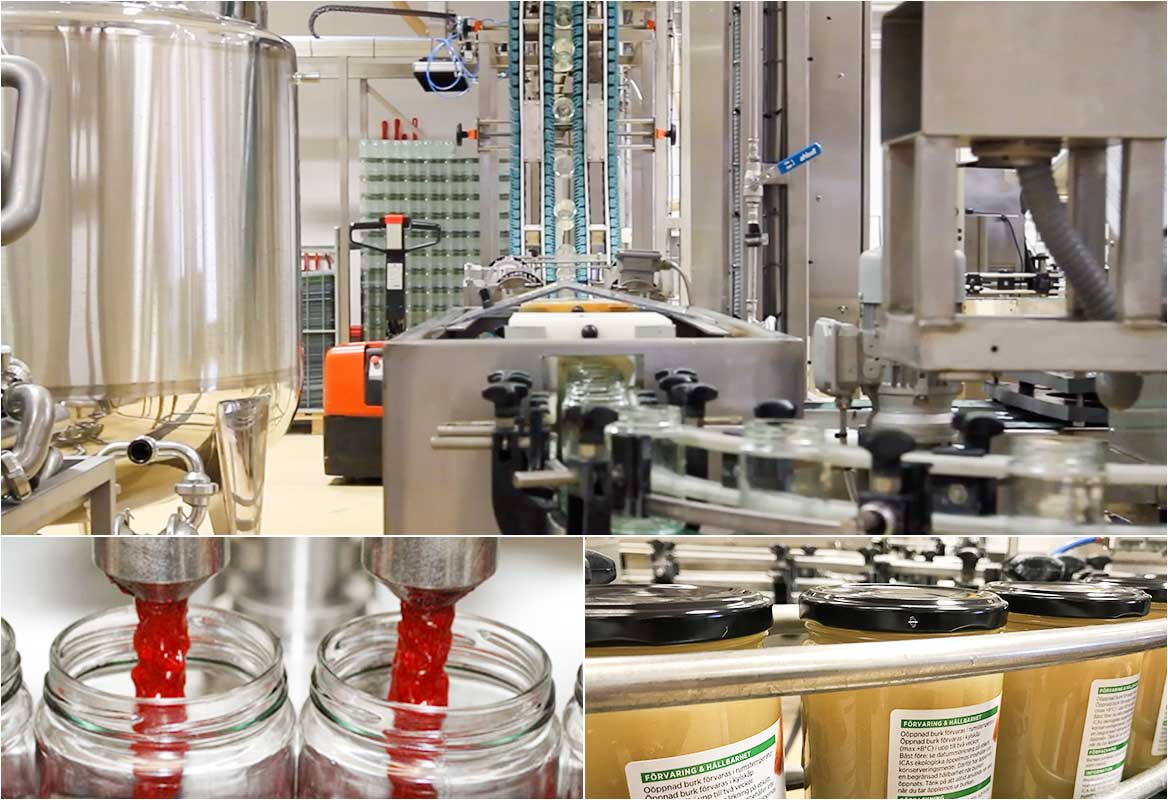 Trust your brand to us
Since 1938 Hafi has been synonymous with great tasting jam and syrup in various types of packaging and very successful in manufacturing private label products since the early 1980s. Today we are one of the top private label jam and syrup manufacturers in Sweden.
We produce a wide range of private label products with high quality and flavor profiling for customers all over the world. During the last years we've been investing heavily to accommodate future growth and to keep focusing on our private label and co-packing partners. It is our goal to stand out as one of the most flexible and respected jam manufacturing facilities.
Taste, consistency, packaging, service and price
These are all key considerations that we are happy to customize for each client. We are devoted to product development and would love to help you create the right taste profile for your own product line or match an already excisting taste. Our development process starts with tasting. A er meeting with you and learning about your brand and products, we work to determine which taste profile, quality, packaging and raw materials you want to achieve your goals – from both a business and sustainable perspective.
High speed and flexibility
Hafi  has very high capacity and the production is divided into a large number of lines and production areas.
For example:
• High-speed glass lines for organic and conventional jam, marmelades and fruit-preparations
• Line for production of organic and conventional jam in buckets
• Hot fill line for production of still drinks, organic as well as conventional
• Bag in Box line for non-aseptic production
• Filling station for aseptic in containers
Sustainability and product safety
We realize that things that grow in the soil have been fundamental to the success of our company. So we are not entirely altruistic when we say it's important to safeguard the environment for future generations.  is has proved to be right ever since our company was founded by current owner's great grand father in 1938. Every ingredient is hand picked to ensure it comes from natural, sustainable, organic or wildcrafted sources. We use organic ingredients certified by KIWA and we visit most our suppliers to personally oversee the process.We apply the HACCP system as a comprehensive system for product safety since 1994, and are certified according to BRC Global Standard since 2009. Above the BRC-certification, certain customers require their own certifications.

If you are considering private label as an option for your brand, please let us know if we can help. For any inquiries or questions regarding products and prices, please contact us.